Celebrating the Next Giant Leap: The Purdue Brand Portfolio
2022 Marketing and Communications Impact Report
In our pursuit to tell the best stories of Purdue's giant leaps in 2022, we went bigger and bolder than ever before.
And others took notice. For the second year in a row, Fast Company named Purdue a Brand That Matters, alongside some of the world's most innovative companies — LinkedIn, American Express, Nike and more. Once again, we were the only university to make the list and one of 13 brands to make the list for the second year in a row.
2022 was also a year of celebrating the portfolio. We worked to amplify the entire Purdue brand, including our flagship West Lafayette campus, Purdue Global and Purdue Polytechnic High Schools.
As we position, promote and protect the Purdue portfolio, the university continues exponentially onward, achieving record enrollment and demand — paving the way for continued excellence at scale.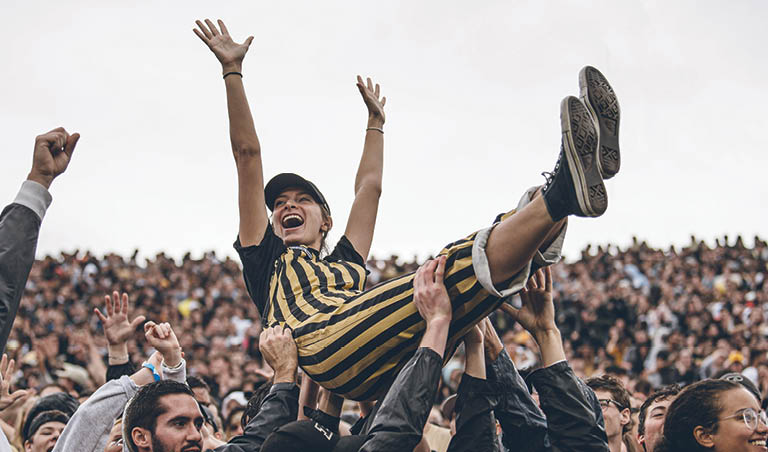 Chapter 1
Bolstering Brand Reputation
In 2022, we honed our strategy to focus on specific audience groups, meeting them where they are — on the channels where they spend their time and wherever they are in their journey at Purdue. This approach maximized our reach while increasing meaningful impressions among our target audiences.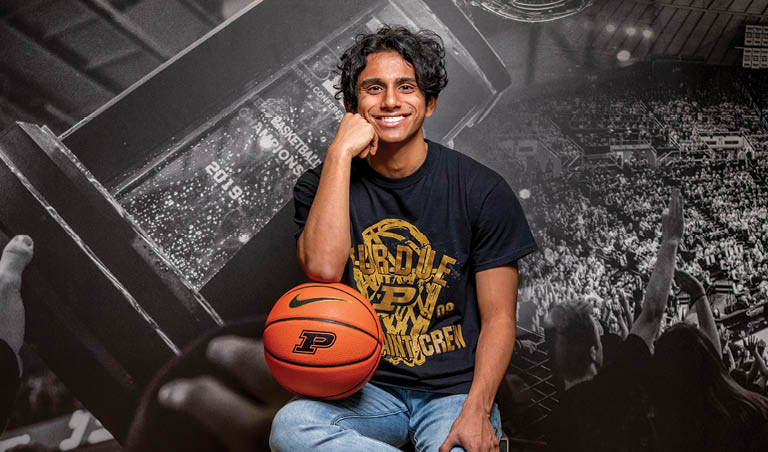 Chapter 2
Telling Stories that Enchant
As Purdue's chief storytellers, we tell stories that enchant our audiences, elevate key university initiatives and find the human truths that unite us as Boilermakers.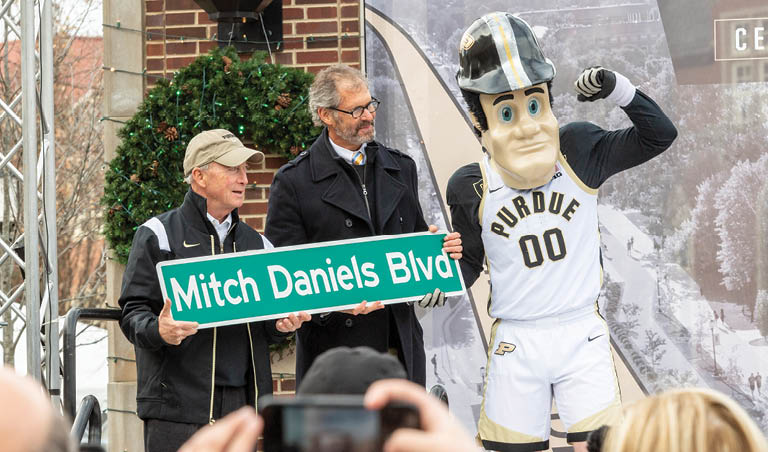 Chapter 3
Honoring a Decade
As former President Mitch Daniels' decade at Purdue came to a close, the Boilermaker family joined in celebrating the last 10 years of innovation, accessibility and leadership from the beloved president.
Continued Excellence at Scale
28.3M
YouTube views
Up 1000% YoY
890K
podcast listens
Up 668% YoY
197
major broadcast placements
Up 9% YoY
Where to Next?
As we begin telling the next chapter in Purdue's story, we aim even higher, even further, even stronger and even bolder.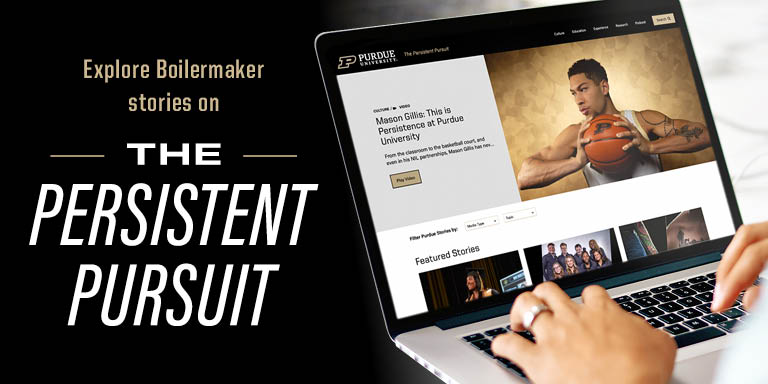 The Persistent Pursuit
"The Persistent Pursuit" is the online hub for Purdue's best stories, gaining 394,131 views from 159 published stories and 260,647 website visitors. Additionally, some of our top stories had significant earned media reach thanks to a collaborative strategy between earned media pitching and storytelling.
Explore the Stories